1 tag
3 tags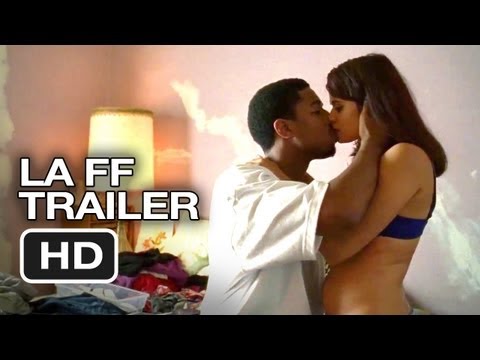 2 tags
I am having a hard day today. So, remembering, as...
2 tags
Ron Finley: A guerilla gardener in South Central... →
Because growing your own food is like printing your own money.
6 tags
"You know, part of giving up privilege and making room for others involves..."
– Womanist Musings: So Long Jessica Valenti, I Won't Miss You
2 tags
Listen
5 tags
Reflecting.
6 tags
3 tags
"I don't feel like anybody's father … And I also know that, a..."
– Chinua Achebe on being called the father of contemporary African literature
1 tag
3 tags
4 tags
3 tags
2 tags
"Don't lament so much about how your career is going to turn out. You don't have..."
– DEAR SUGAR, The Rumpus Advice Column #64: Tiny Beautiful Things
2 tags
Listen
2 tags
So maybe I found a Kendrick Lamar verse that I...
7 tags
auntada said: That's a strong list. It really is. I could spend the rest of my life working through that list. (Won't tell you how few I just scratched off because I've already read them.)
Gurrrl, You Just Have to Read This! The 2013... →
Speaking of "I'm planning to read"…
1 tag
Books I started, finished, abandoned in 2012
Even though I read often, I read more slowly than I did when I was younger. I wanted to finally make a dent in my "I'm planning to read" list and get around to some titles I should've read but haven't; not sure I was that successful. I tried to be intentional about not reading more than one book at a time, because I am famous for finding a new book and quitting...
5 tags
4 tags
2 tags
"There are years that ask questions and years that answer."
– Zora Neale Hurston
5 tags
2 tags
2 tags
5 tags
"I see a huge fork protruding from the water. I understand it was put there as a..."
– Grey Cavalier blogger George White on seeing sculptor Jean-Pierre Zaugg's La Fourchette in Lake Geneva at Vevey, Switzerland
3 tags
2 tags
Merry Christmas! (To hell with that cover art,...
1 tag
A Christmas Eve Rant
That last reblog reminds me of what frustrates me so about this time and place and this medium. That photo tells a story. It has a history. That moment means something. Yet, on Tumblr, someone posts it without context and several hundred people like it or reblog it without a clue as to who/what/when/where/why.  (I just googled it, so I think I have a clue, now.) I get it. It's fierce....
3 tags
3 tags
In History, Using Photography to Advance, Question... →
2 tags
This time around.
2 tags
Listen
3 tags
5 tags
"Know from whence you came. If you know whence you came, there are absolutely no..."
– James Baldwin (via auntada)